Seminars
ABOUT THE NOMA CONFERENCE. The Annual NOMA Conference and Expo is an excellent way to connect with colleagues and friends around the world, allowing one to network with architects, allied professionals, emerging professionals, and students. Overall it allows these opportunities to happen while also providing an educational experience. The NOMA Conference is an essential professional development event hosted by a local NOMA chapter in a different city each year. Over forty, one hour or one and a half hour long educational sessions are offered, featuring a variety of areas of interest for all experience levels and disciplines in the diverse field of architecture. Presenters volunteer from all over the country to share their expertise with conference attendees.
---
101 SESSIONS TO CHOOSE FROM
Drop further down and you'll see all of the different tracks but almost all of the presentations are multi-faceted, touching on topics that connect information in a variety of areas. The only thing as diverse as the topics are the speakers themselves: architects, lawyers, contractors, developers, historians, designers, planners, activists, politicians and leaders of every stripe.
26th Annual Review of Legal Decision Affecting Architects
Lee/Shoemaker PLLC
3D Landscape Architecture: Practicing, Teaching, Service and Research
Douglas Williams, Darrell Garrison and Dreck Wilson
Addressing Stakeholders in Underserved Communities
KAI Enterprises
African-American (AA) Architects by the Numbers
Ramatoulie Sallah-Muhammed, Assoc. AIA, NOMA, LEED GA and Katherine Williams, AIA, NOMA, LEED AP
Afro-Caribbean in Architecture
Vanessa Smith Torres
AIA & NOMA Leadership panel
Jeffrey Ostrander
AIA Advocacy presentation
Jeffrey Ostrander
Architect to Developer
Jason A. Cole
Architects and Community Engagement: A Legacy of Service and Design
Milton Hime
Architects on Entrepreneurship: How to survive and thrive
R. McGhee & Associates and Michael Marshall Design
Barrett, Texas Case Study: Integrating Oral History with Community Planning
The Goodman Corporation, Moody Nolan
Between Neighbors: the social environment of public housing
Karl Krause
Building Beloved Community: The Nehemiah Initiative and the Nehemiah Interdisciplinary Studio
Renee Cheng and Donald King of Washington College of Built Environments
Building Consensus through Engaged Design
Vines Architecture
Building Legacy: Using Wikipedia to ELEVATE Black Architects
The Wright Museum Noir Design Parti, Wiki Strategies, and NOMA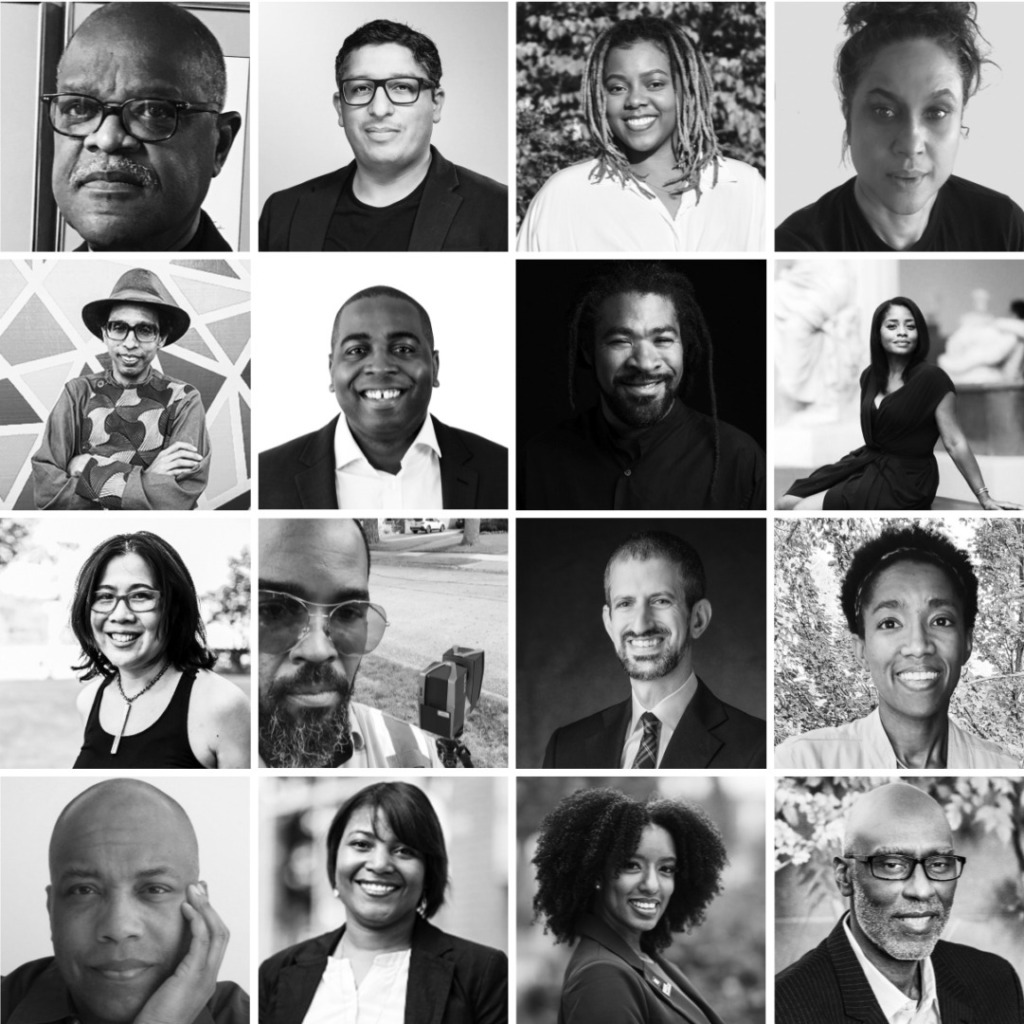 Career & Marketing Leadership for Technical Professionals
Asheya Warren, CPSM + Maisha C. Hagan
Changing the Narrative: The Black Architect-Removing Obstacles, Creating Opportunities
Rico Quirindongo AIA
Chicago's Bronzeville Neighborhood: A Case Study for Exploring Design Equity
Smitha Vasan and Taft Cleveland
Cold Formed Steel and Mid-Rise Construction
Jose Manuel Estrada, Steel Framing Industry Association
Community School Models: A Path Forward for Education
Perkins Eastman Architects
Conquering the ARE 5.0
Ramatoulie Sallah-Muhammed, RMSM Studio
Creating an Impact – Achieving a Successful Career in the U.S. as an Immigrant Professional
Yu-Ngok Lo, FAIA
Creating High Impact, Sustainable, and Clear Pathways for Students into Architecture and Design
Building Opportunities for Student Success
Cultural Equity: Power, Practice, Equity | Remix'd
Liz Martin-Malikian
Design and Specification of Cold-Formed Steel Hybrid Systems for Design & Construction Professionals
Jose Manuel Estrada, Steel Framing Industry Association
Designing and Curating a Firm: Culture, Collaboration & Empowering people
Everald Colas AIA, NOMA STORYN STUDIO FOR ARCHITECTURE
Developing A Sustainable Action Plan And Environmental Policy For Your Firm
Ganesh Nayak
Digging out of Racially Exclusionary Policies and Practices in the Bay Area: Equity and Access
Yim Jew, Academy of Art University + Del Seymour, Code Tenderloin
Directory of African American Architects
Curated
Disrupting the Status Quo: Bringing Equity to Practice
Shalini Agrawal
Disruption and Regeneration: How Covid19 is redefining "classrooms"
Nea Maloo, Saundra Little, Jeff Luker, Ron Skyles
Don't You Sit Down – Shades of Jim Crow 1960-
Liliane Wong + Team, Rhode Island School of Design
Empowering Communities through Virtual Interaction
Moody Nolan
Equitable Design: Building For Disability Differently
Ganesh Nayak
Famous artists and architects in and from Detroit PAST PRESENT and FUTURE
Mitchell Ramseur
Finding Your Next Foreign Architecture Client
Joshua Kaplan – U.S. Commercial Service
First 5 Decades: Convos with NOMA Members – 2000s
Curated
First 5 Decades: Convos with NOMA Members – 70s
Curated
First 5 Decades: Convos with NOMA Members – 80s
Curated
First 5 Decades: Convos with NOMA Members – 90s
Curated
First 5 Decades: Convos with NOMA Members -2010s
Curated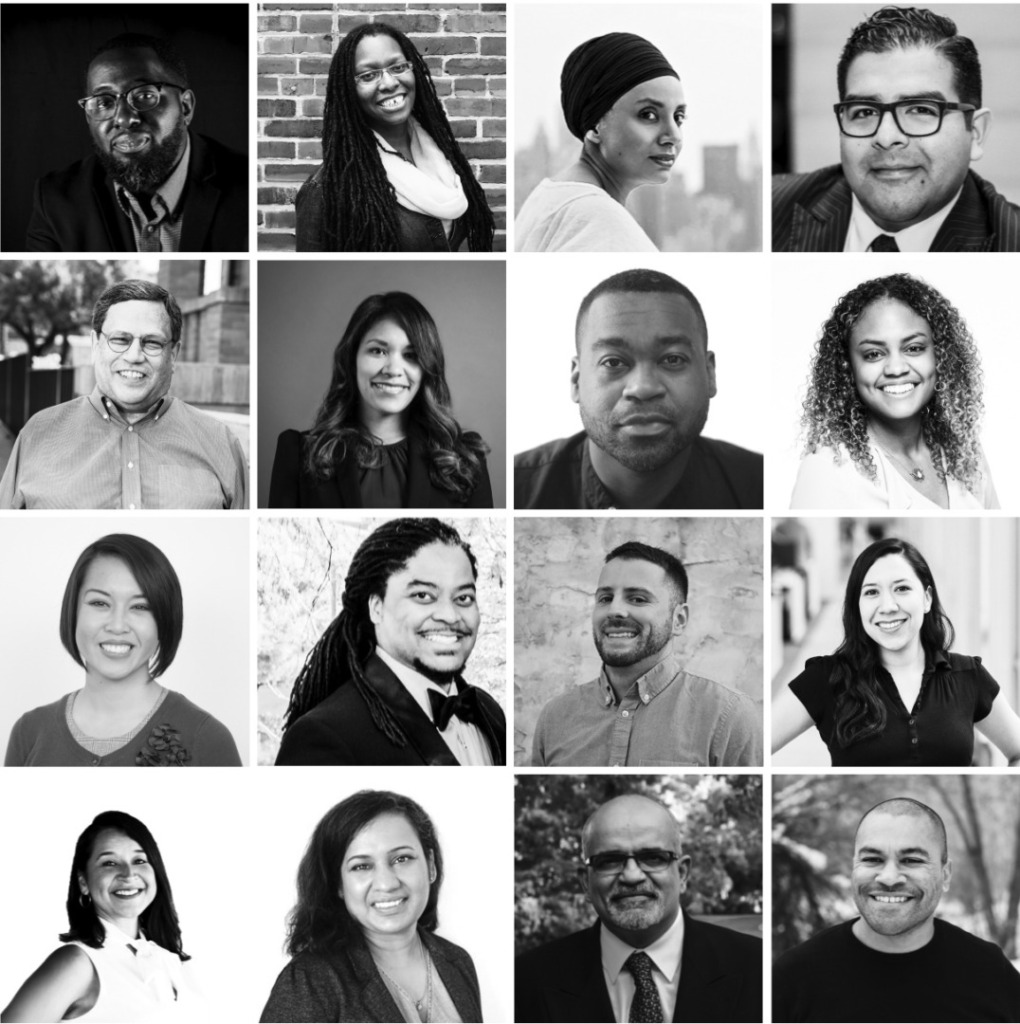 Five Decades of Technology: Yesterday's Innovations Reveal Tomorrow's Marvels
joel avery
Global Grassroots – The International efforts for the NEXT GENeration of ARCHitecture
Danei Cesario, Tiara Hughes, Salome Maswime + others
Grooming our Future Architects: 12 Firms Collab to Host Interns with the Hip Hop Architecture Camp
Pierre R Roberson
Healing Between the Lines
NOMA Detroit and HBL-Wayne State School of Medicine
Healthcare, Architecture and Racial Justice
Ananth Shankar, AIA, CID,ACHA,NOMA
How Three Black Women Architects Achieved Licensure in Their 20s
Zakiya Wiggins, Rachel Jordan Bascombe, Briana Jones, Kristin Roy
How zoning laws exclude Black families from areas of opportunity & How to remedy the inequality
Mitchell Ramseur
Hybrid Buildings: Economic-Driven Architecture that Benefits Mission-Driven Institutions
Erica Alonzo, LEED AP BD+C, FXCollaborative
Imagine Kalamazoo 2025
Hayward Babineaux
International Collaterals
Curated
Just A Bold Move!
Rainy Hamilton Jr, FAIA, NOMA – Hamilton Anderson Associates
Keep the Legacy Alive: How to Save Your Architectural Treasures
Michelle Joan Wilkinson (NMAAHC) and Peter Cook (HGA)
Latinx in Architecture Perspectivas: 11 years of LiA Exhibits
Dennis Antonio Chiessa, The University of Texas at Arlington
Lifelong Learning with U.S. Department of Energy Solar Decathlon
Holly Jamesen Carr
Lift as you climb, raising the 1% of licensed women of color
Alicia Ponce, APMonarch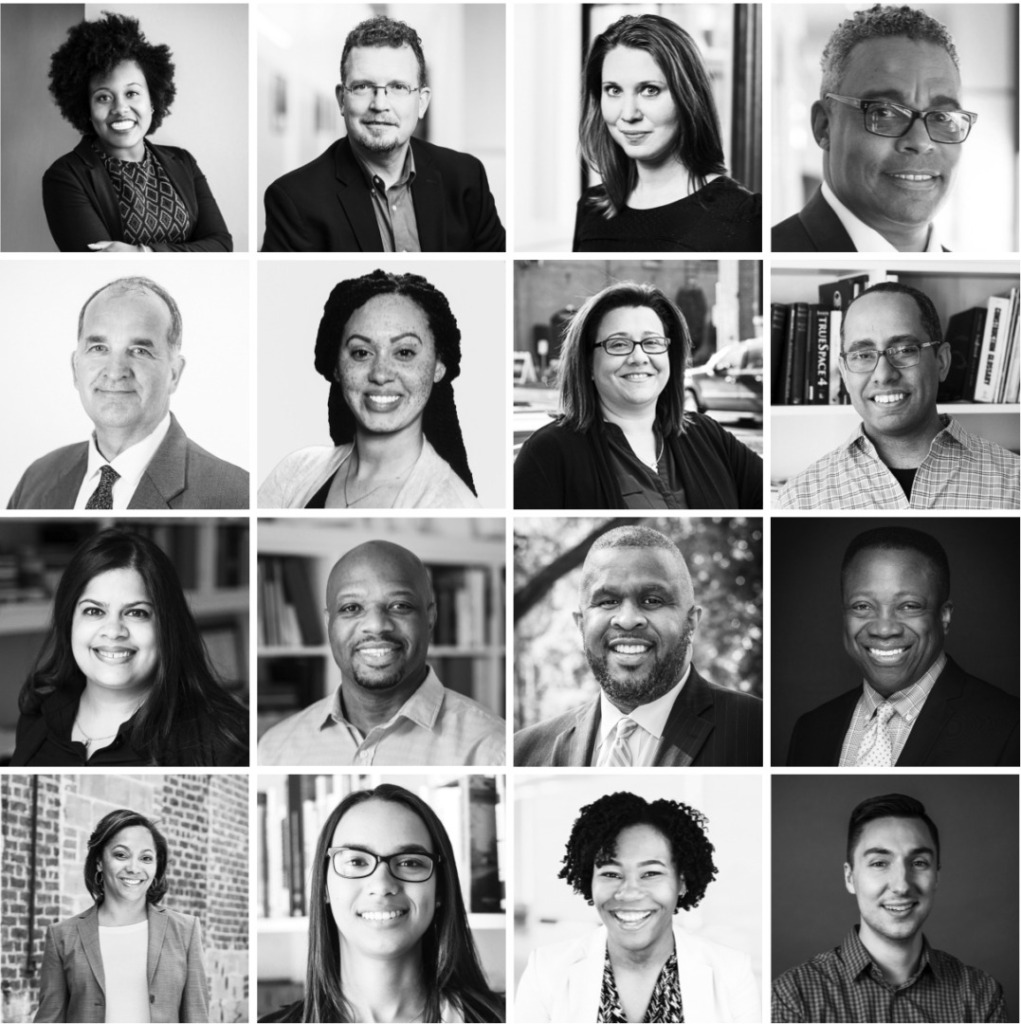 Meyer Memorial Trust Headquarters: a new model for equity and sustainability
Chandra Robinson
Most Common Building Code Violations and Their Solutions
Mitchell Ramseur
NEA/JEDI Workshop 1
Curated
NEA/JEDI Workshop 2
Curated
Net-Zero Made Easy
Rich Vilabrera Jr
Next Generation Leadership
Moody Nolan
NOMA Advocacy through the years
Curated
NOMA Leadership Panel
Curated
NOMA Time Capsule: East Region
Curated
NOMA Time Capsule: Midwest Region
Curated
NOMA Time Capsule: South Region
Curated
NOMA Time Capsule: West Region
Curated
Offsite and Panelized Construction with Cold Formed Steel Assemblies
Jose Manuel Estrada, Steel Framing Industry Association
On the water front: Elevating community adaptation to climate change in Detroit and New Orleans
Chris Daemmrich, Ujijji Davis Williams
Opportunity Hubs: Renovating Vacant School Buildings in an Equitable and Sustainable Way
Chris Lambert
Optimizing Black Retail Corridors
Justin Taplet, Oswaldo Ortega, Ropo Sanni, Mustapha Williams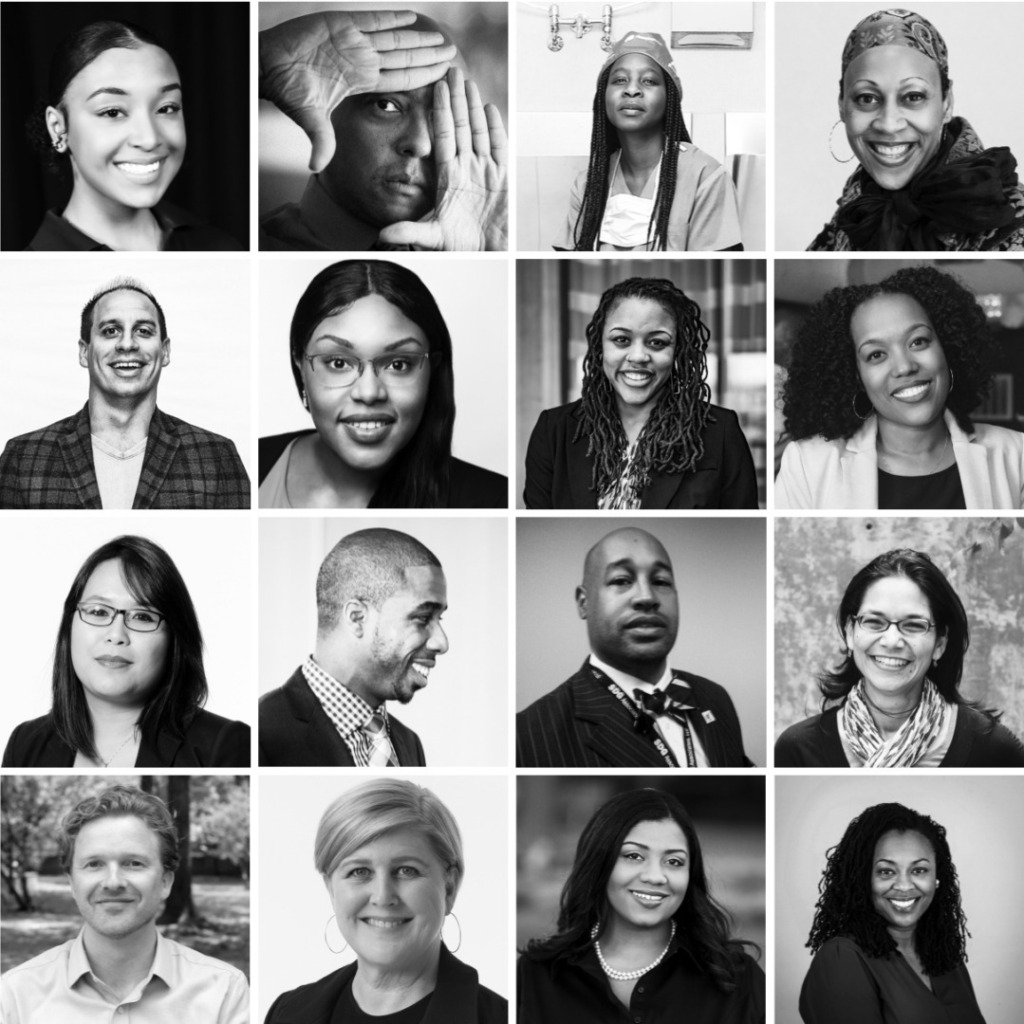 Place, Identity and Belonging
Hester Street
Power Shapes the Built Environment
Triveece Penelton
Preparing your practice to thrive working on and in Child Friendly Cities
Prescott Reavis
Project Pipeline- 15 years of youth design education
Curated
Project Pipleline- 2021 Virtual Camp Recap
Curated
REdesigning the process: How a critical race spatial lens transformed our practice
Karina Ruiz, BRIC Architecture
Representation Matters- Professional Organizations
Curated
Research in Practice
Lisa Cholmondeley & Roger Smith (Gensler)
Riding the Vortex Panel Series
Katherine Williams
Sustainability and Affordable Housing in NYC
Shefali Sanghvi
Sweet Auburn's New "front Porch" | A Case Study In Addressing Social Justice Issues As An Architect
Garfield Peart, Howard University, Syntony Design Collaborative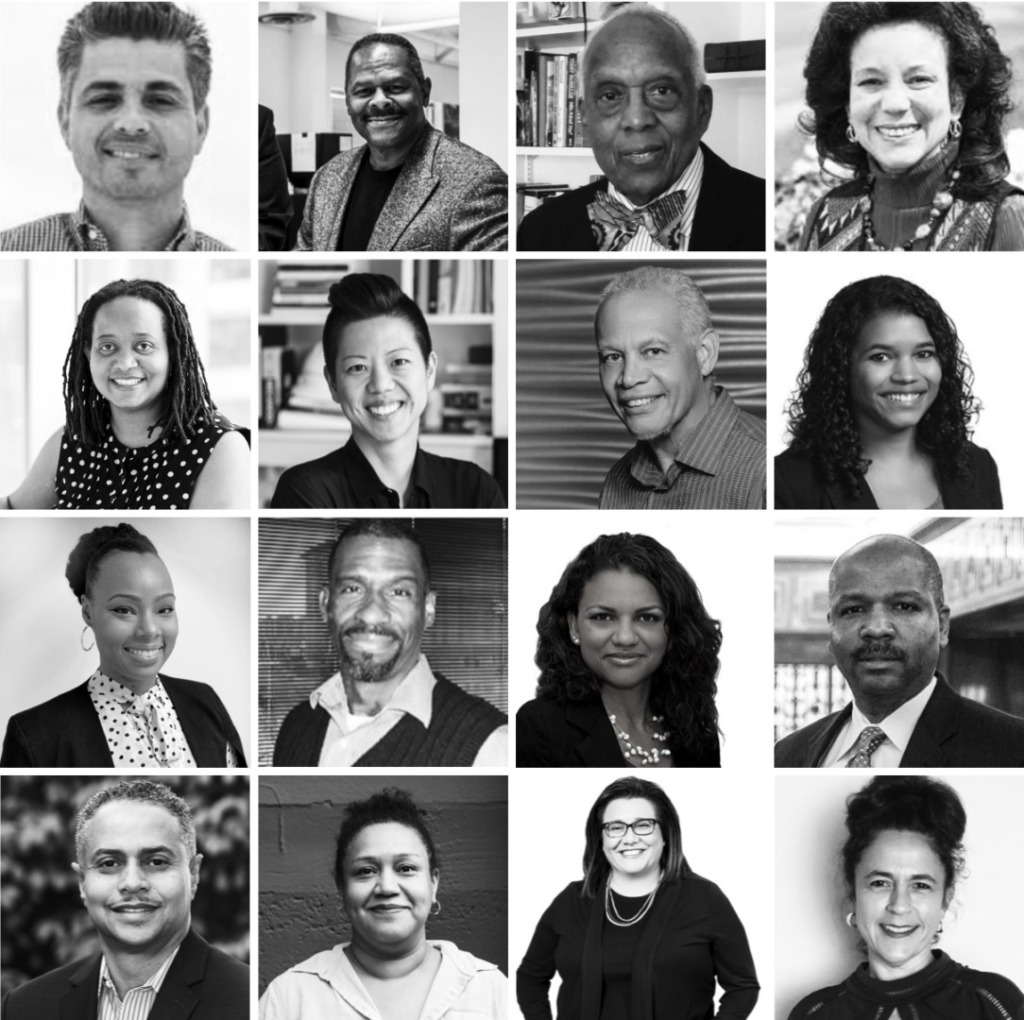 Teaching to Fish to the Power of Ten
Milagros Zingoni, University of Tennessee
Technological Disruption: The NOW and FUTURE of Practice
INFORM Studio
The Charles H. Wright Museum of African American History: Designing & making a holistic green museum
Damon Leverett
The Crisis of Climate Change and Energy Burden!
Satpal Kaur & Sherly Owen
The Future is Sticky: Designing Equitable and Inclusive Learning Environments for Higher Education
Gina Fernandes, Shannon Dowling
The Future Was Yesterday: Competing in the Age of Digital Transformation
Nicole Buhles, Design Technology Leader @ HED.Design
The NOMA Foundation- Philanthropic Partner
The NOMA Foundation
The Power of Allyship & Diversity: supporting minorities in architecture & their communities
Little Diversified Architectural Consulting, Inc.
Tour of HAA Detroit
Hamilton Anderson Associates
Unmute Your Mic: Using Our Voice to Create a Forum & Impact
Gina Fernandes, Li Ren, Howard Mack, Kaitlyn Badlato, Juliane Trindade, Kim Coates
Using BIM as a Gateway to Increase Diversity in Architecture
Uchenna Okere
We Need More
Jerrod Delaine, Pratt Institute
WFH Lessons: Building Equity through Technology
Ruth Ro
What Is Anti-Racist Sustainability?
Brad Grant, NOMAC, Howard University
Where are they now? Student Activists in NOMA
Curated
Win-Win: Building Equitable Firm Partnerships
Texas Society of Architects Equity, Diversity & Inclusion Committee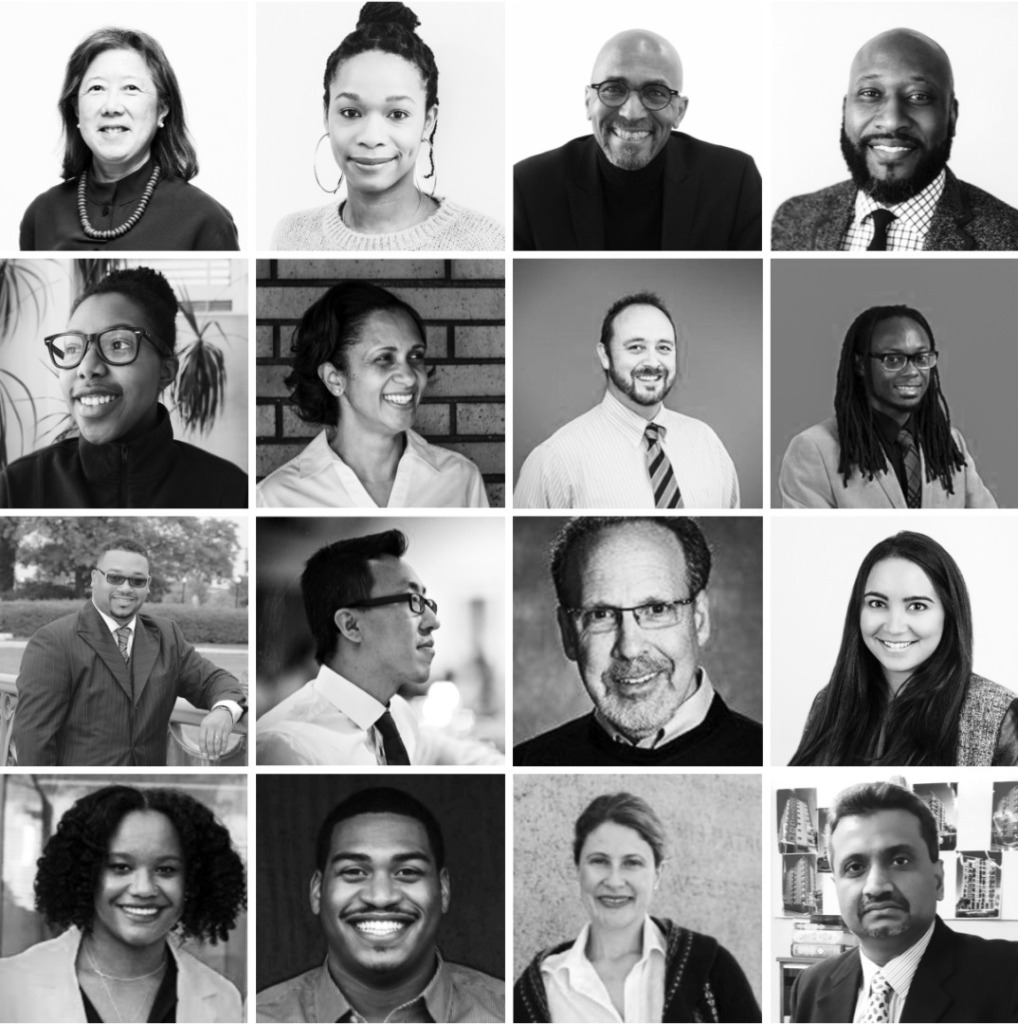 SEMINAR TRACKS
The DESIGN track will focus on new, award-winning and legacy design projects executed by our members and other local professionals that express innovative design strategies in sustainability, material usage and/or technical expertise that was used in an innovative manner.  Projects that have had a positive impact on the community that they serve should, along with LEED, BREEAM, Living Building Challenge and WELLS buildings will be considered a part of this track. 
The TECHNICAL track will focus on new products and design techniques that introduce and review technical skills, materials, and systems that span all skill levels – from introductory to advanced. 
The COMMUNITY & JUSTICE track will focus on public and civic projects that benefit communities through social and environmental justice and social responsibility.  Topics that are tailored towards housing discrimination, education, home equity, environmental justice, sustainable design, etc. will be considered. This track shall also include presentations related to service through programs and activities designed to support communities and the architectural profession.   
The BUSINESS track of seminars will be geared toward starting a firm, marketing, firm growth, investing in the future, and succession planning. Seminars that discuss access to capital, recruitment strategies, purchasing, and policies that positively impact people working in the built environment will be considered. This track will also include the development of emerging professionals – including but not limited to internships, ARE, AXP, mentorship, and aide in career growth. 
NOMA was founded in Detroit 50 years ago. This track includes seminars that highlight the history and accomplishments of NOMA from its inception to current day and beyond. 
There is a lot of talk about Detroit's "comeback" and Renaissance, but truth is… DETROIT NEVER LEFT. With this track, we look to recognize and celebrate those that have remained through the many evolutions of Detroit and its landscape over the last half-century. This track of seminars will honor the life-long Detroiter who has organized, built, and empowered through design… The Detroit visionaries that have carried us through, and those planning and designing towards a more equitable, accessible, inclusive Detroit for the next fifty years. 
---
---