Project Pipeline
Mission
Our mission is to empower young people to affect change in their community through design. Using the city as the classroom and connecting young people to real-world architects and planners, we foster the next generation of design professionals, civic leaders, and changemakers. We advocate for increased inclusiveness, diversity, fellowship, equity, and excellence in design.
History
Project Pipeline was born at the 2002 NOMA conference in Fort Lauderdale. Then-president Paul Taylor asked Drake Dillard and David Kirk to research and establish a plan for the camp that would introduce minority students with a focus on black students to architecture with the ultimate goal of creating more licensed black architects. The first camp was held in 2006 in Cincinnati by the South West Ohio NOMA chapter. Since then dozens have camps have been held in more than twenty cities. In 2012 a formalized curriculum was implemented nationally.
Testimonial

I want to thank you and all the Mentors of Project Pipeline. I have the opportunity to be home this week and I heard most of the interaction and it was very professional and productive for my daughter. She was very enthusiastic about the program and she told me "Mom I'm going to do a  renovation for our home and it's going to be fun."

The students did a great job. Thanks to the Project Pipeline. I hope that we get the support of the sponsors for next year. Thanks for this GREAT CAMP! EXCELLENT JOB! See you next year.


-C. Castillo
How We Do It / Our Impact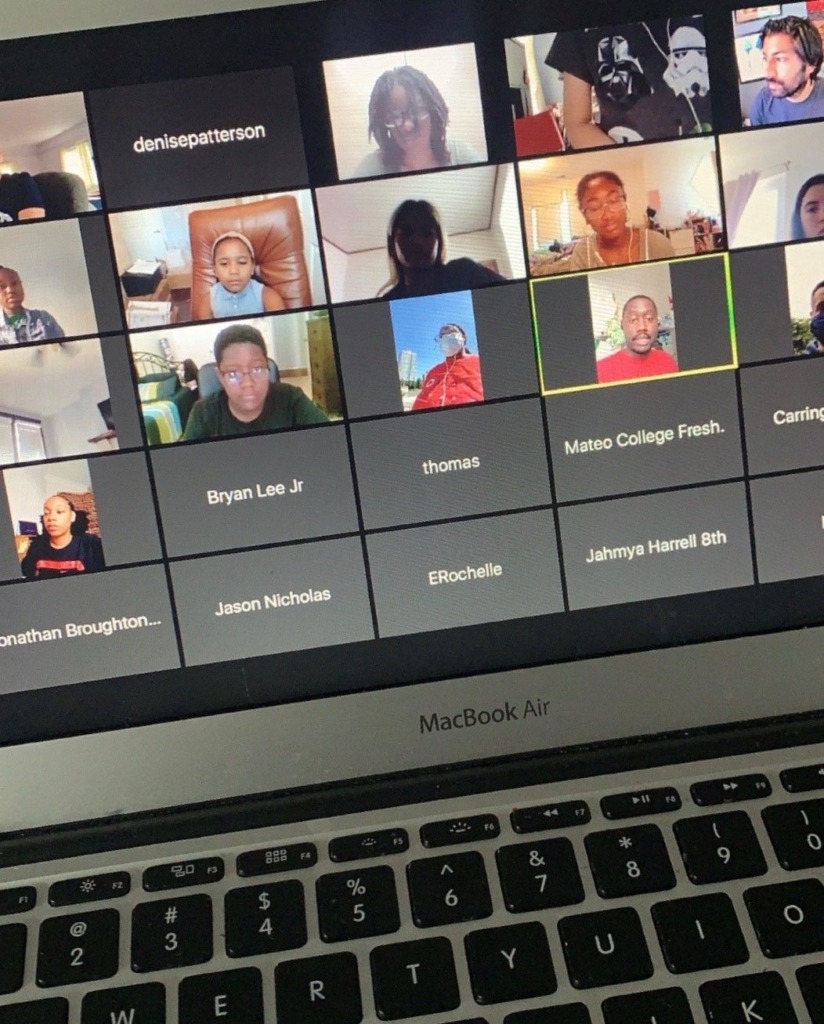 We guide students through all stages of design using provoking and fun exercises. Students investigate through drawing and model building, analyze through diagramming and research, and engage through interviews and site visits. By the program's conclusion, students present a fully realized project that addresses an issue in their city.  Project Pipeline serves a diverse population of students, all of whom are underrepresented in the design field. Our program better prepares students for college and life beyond. Through Project Pipeline, young people grasp the significance of architecture in their daily lives, as well as the broader cultural, social, and historical implications. They develop skills and tools to contribute to their community critically and constructively. Project Pipeline has served more than 10,000 students over the last decade. 
Summer Camps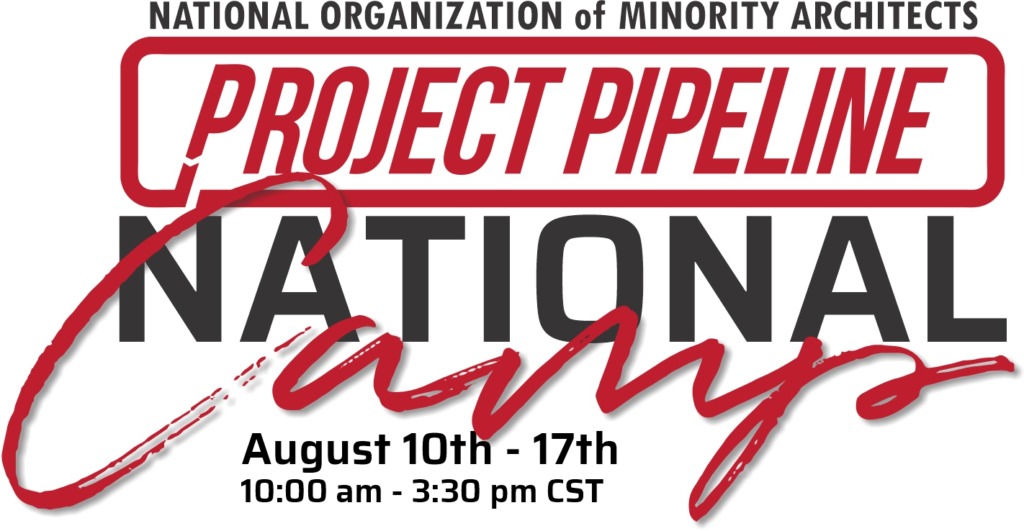 NOMA National Virtual Summer Camp dates for 2021 to be announced.  
NOMA's local summer camps provide 6th-12th grade students of color with the opportunity to learn the fundamentals of architecture and design. Students that participate in the camps work closely with architects and designers to create the designs they would like to see in their communities. Not only do students create designs, but they are also connected with mentors in the architecture field to help guide their interests. For many students, Project Pipeline is their first introduction to the design world.
Due to COVID-19 all Project Pipeline summer camps have moved to virtual space to ensure the safety of students and volunteers. Summer 2020 will be the first summer that we are not able to be hands-on with our participants. We hope the social distancing measures will enable students to interact with us from the comfort of their homes. NOMA's Project Pipeline team has created a new online 8-day day camp supported by a curriculum that gives students the skills that they would receive in person.
Testimonial

I would like to thank you for allowing my son Jonathan to participate in your Project Pipeline.  He thoroughly enjoyed it and even though I am in the industry it was good for him to be exposed to the profession outside of my vantage point. Keep up the good work!

-D. Broughton, AIA, NCARB

2020 Project Pipeline Co-Chairs:
Bryan C. Lee, Jr. Is founder/director of Colloqate Design, a nonprofit architecture and urban design practice. Lee has spent 12 years working as an architect, design justice advocate, and organizer with a focus on spatial justice in the built environment. He is the founding organizer of the Design Justice Platform and organized the Design As Protest National day of Action. Led two award-winning architecture and design programs for high school students through the Arts Council of New Orleans (local) and the National Organization of Minority Architects (national), respectively. Lee was named one of 2018 Fast Company Most Creative People in Business. 2019 Architectural League Emerging Voices and a 2019 USC Civic Media Research Fellow.
Richie Hands is an associate architect at Lamar Johnson Collaborative with a multidisciplinary background in design, having worked on both interiors and exterior projects all across the globe. He is incredibly passionate about mentoring having run multiple mentorship/internship programs, engaging with middle school students through grad school via NOMA Project Pipeline, ACE Mentorship Program, and formerly the Gensler North Central Region Internship Program. He was recently selected to be apart of AIA Chicago's Bridge Mentorship program and continues to work with expanding the diversity of the architectural profession.
Testimonial

I just wanted to thank you and all of the amazing staff involved with this camp. My son, Franklin will be 6th grader this year and had a great time during your camp. It allowed him to be creative and really think about how he can make a difference. This was his very first time in an Architect camp, class or anything like that.  Please continue to do the great work that you are doing with our youth.

P.S. Thank you for being patient and helping him during his presentation. I was at work watching.

-F. Meredith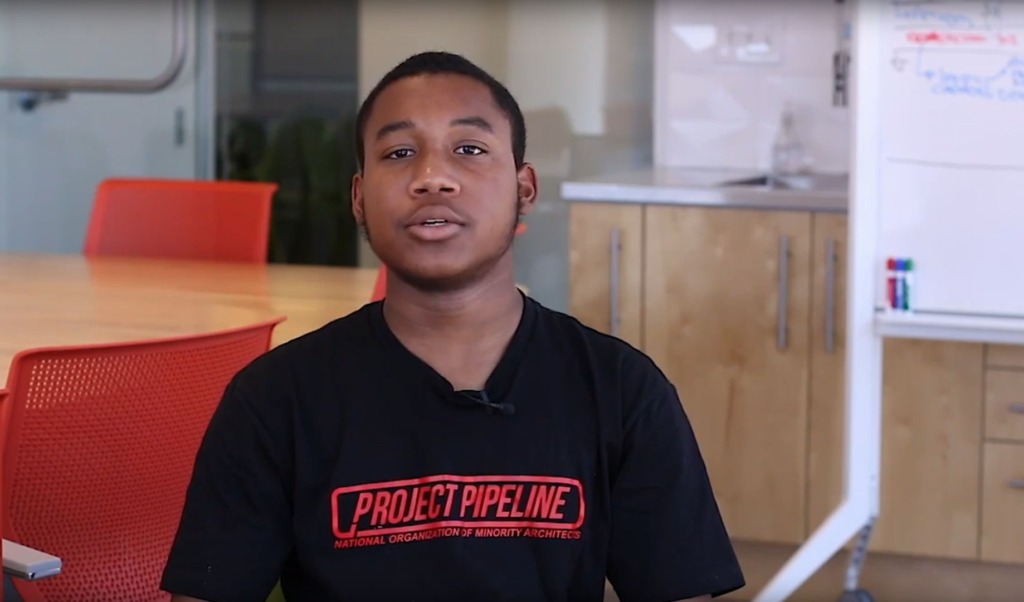 Local Chapter Project Pipeline Camps
Some cities host their own virtual programs, in addition to the national camps.   
Southern California NOMA
---
NOMA Louisiana
---
Illinois NOMA
---
San Francisco NOMA
---
North Carolina NOMA
---
NOMA Cleveland
---
Dallas/Ft. Worth NOMA
---
NOMA Detroit
---
Philadelphia NOMA, New Jersey NOMA, New York NOMA – Hosting together