Awards – American Institute of Architects
NOMA AIA Young Architects and Associates Award Winners

The American Institute of Architects (AIA) Young Architects Awards and AIA Young Associate Awards "honors individuals who have demonstrated exceptional leadership and made significant contributions to the architecture profession early in their careers". AIA members who have been licensed for fewer than ten years are eligible for the AIA Young Architects Award. Dozens of NOMA members have won the national award since its founding in 1993. Recent winners include:
2020 NOMA AIA Young Architects Award Winners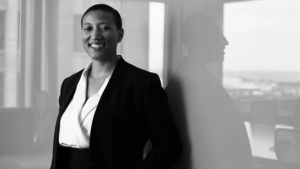 Kimberly Dowdell, AIA, is driven by one overarching mission: to improve the lives of those living in cities. She has dedicated her career to applying social and economic principles to the profession, and she has long championed diversity and triple-bottom-line sustainability. As an architect and president of the National Organization of Minority Architects (NOMA), Dowdell has seized every opportunity to empower architects to affect positive change at all levels.
Dowdell's contributions to the profession began during her undergraduate years at Cornell University, when she co-founded the Social Economic Environmental Design (SEED) Network in 2005 during an internship with the chief architect of the General Services Administration. A global movement that set standards for economic, social, and environmental justice for design projects, it boasts more than 2,000 pledged members and is featured in The Architect's Handbook of Professional Practice.
After graduating from Cornell, one of Dowdell's first projects was the renovation of a dorm that serves deaf students at Gallaudet University at Ayers Saint Gross in Washington, DC. She was later hired as an architectural technician and communications manager for HOK's New York studio. To promote the firm's efforts to empower the communities it serves, she co-founded HOK IMPACT, one of the profession's first corporate social responsibility programs. Since 2010, the program has given employees a greater sense of connectivity and provided venues in which to engage the community in a meaningful way.
Dowdell left HOK in 2011 to pursue her master's degree in public administration at Harvard University's John F. Kennedy School of Government. She later worked for Detroit's Housing and Revitalization Department, where she helped developers navigate the city's departments to build high-priority projects. After this, Dowdell assumed a leadership role with the start-up residential development company Century Partners and was an adjunct lecturer at the University of Michigan's Taubman College of Architecture and Urban Planning. Last year, she returned to HOK as a principal based in the firm's Chicago studio, where she is focused on generating new business in the Midwest. She is the co-chair of the firm's diversity advisory council, which aims to create a more diverse and inclusive firm culture.
Since 2004, Dowdell has been an active member of NOMA. As part the organization's board, she established its annual service project that in 11 years has tackled projects in 10 cities across the country. Currently, she is NOMA's 2019–2020 president, and her "ALL in for NOMA" platform has already produced significant results, including a 47 percent jump in membership since her election. Dowdell's future goals include boosting NOMA's funds by $1 million by December 2020 and growing the number of licensed African-American architects in collaboration with the AIA Large Firm Roundtable.
As our cities continue to become more diverse, Dowdell believes architects can play a central role in gathering all people through spaces that promote peace and harmony. Her eagerness to explore real problems and provide creative, thoughtful solutions is helping her deliver the change she wants to see in the world.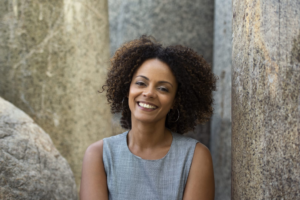 A leader on the path to greater diversity, Damaris Hollingsworth, AIA, forges cross-cultural communication skills among architects through her design projects, advocacy efforts, and mentorship programs. Her empathetic nature and ability to listen closely inform her compassionate approach, highlighting the importance of cultural fluency for the profession.
Growing up in Sao Paulo, Brazil, Hollingsworth's encounter with a female architect who helped design a new home for her family informed her career trajectory. Despite her parents' continual dismay at her career choice, they encouraged her and she enrolled at the University of Sao Paulo. Her ability to connect with people from different backgrounds began at school, where most of her classmates came from means and had private school educations. Instead of harboring resentment, Hollingsworth became friends with her peers, learning from them and sharing her outlook on the importance of the dense neighborhoods she grew up in.
After graduation, Hollingsworth landed in Arizona for further schooling at the Arizona State University College of Design. For several years, she was a project designer at Phoenix's RSP Architects, where her mentor, Beau Dromiack, AIA, introduced Hollingsworth to the breadth and spirit of American architecture. As her technical skills grew, she found herself not only serving as an architect but also a translator of sorts, bridging the divide between firm and client, who regularly bring different cultural and educational backgrounds to the table.
Today, Hollingsworth is based in Minneapolis as the principal architect and owner of Design By Melo, the firm she founded in 2018. At the outset of every project, she relies on her skills to find a common language and opportunities to learn from one another. Across a wide range of project types—from offices to student housing—global connection, environmental health, and human inclusion are at the forefront of her work. She laid out her motivation in "Places, Spaces, and the Behavior They Create," a TEDxTalk she gave in 2018.
Hollingsworth also endeavors to nurture and amplify the profession's diverse voices. To do so, she co-founded the Minnesota chapter of the National Organization of Minority Architects (NOMA) in 2016. After three years, the chapter is supported by more than a dozen AIA member firms, offering venues for membership events and opportunities to visit projects and interact with architects in their daily work. In addition, Hollingsworth founded DesignSHOP, a collaboration between NOMA, Achieve Minneapolis, and the University of Minnesota College of Design. The program pairs students from underserved communities with design mentors of color for 12 weeks. For the past two years, the program concluded with a presentation at AIA Minnesota's annual conference.
Achieving greater social equity and diversity takes time and strong leadership, and the profession is fortunate to have Hollingsworth's prominent voice. Fueled by her experiences, Hollingsworth creates spaces that all can enjoy.
---
2020 Associates Award Recipient 
The AIA Associates Award is given to individual Associate AIA members to recognize outstanding leaders and creative thinkers for significant contributions to their communities and the architecture profession.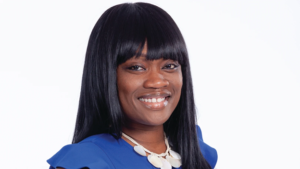 Tiffany D. Brown, Assoc. AIA, brings her action-oriented approach to help create opportunities in architecture for underrepresented populations. Her commitment to equity, diversity, and inclusion is a model for her fellow design professionals, and her efforts have positioned the profession for growth in a way that better reflects the communities it serves.
Currently pursuing licensure, Brown is a project manager at SmithGroup as well as a member of the Lawrence Technological University's College of Architecture and Design faculty. At SmithGroup, she oversees projects such as the Coleman A. Young Municipal Center Maintenance Program, delivering much needed repairs and upgrades to a pair of 1950s city administration towers in Detroit, her native city. She's introduced architecture to viewers of Detroit's WKAR television station through tours of the SmithGroup office and served on the firm's Perspectives panel, where she addressed the importance of equity in the workplace and steps she's taken to cultivate diverse talent pools.
"Tiffany has set out to change and diversify the profession," wrote Jeff Hausman, AIA, senior vice president and Detroit office director for SmithGroup, in a letter supporting Brown's nomination for the Associates Award. "She is making a material impact on the young women we so desperately need in our profession. Tiffany is truly changing the lives of the young women she is touching."
Brown is the founder of 400 Forward, an initiative named after the number of living and licensed African American women architects. Through mentorship and financial assistance, the initiative hopes to support the next 400 women architects of color. 400 Forward has partnered with Ford Motor Company for a design challenge that supports the company's investment of $740 million to restore Detroit's Michigan Central Station to its former glory. 400 Forward has led the community engagement efforts around the challenge and developed strategies to transform the neighborhoods surrounding the station into an innovation district.
As a founding member of the National Order of Minority Architects (NOMA) Detroit, Brown co-chaired the organization's 2012 national conference in Detroit. Her work for the chapter and as a university liaison for NOMA's national efforts led to her receipt of the group's Distinguished Service Award. More recently, NOMA Detroit created the Tiffany D. Brown Member of the Year Award in her honor.
"What is most impressive about all of Tiffany's efforts is that she provides this type of outreach while pursuing licensure, being a successful project manager with a deep background in construction administration at SmithGroup, and most importantly, while being a single mother of a very talented, competitive, award-winning gymnast," wrote Andrew A. Dunlap, AIA, 2019 AIA Detroit chapter president and building technology studio leader at SmithGroup.
---
2019 NOMA AIA Young Architects Award Winners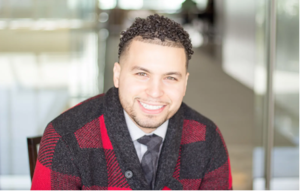 Oswaldo Ortega is committed to mentoring and inspiring young members of underserved communities in Illinois. He currently leads programming that guides students from age 10 through obtaining architectural licensure. Ortega also leads master planning studies, as well architectural and interiors projects, as an associate in Gensler's Chicago office. For his most recent assignment, he served as project architect for Johnson Controls' Asia-Pacific headquarters.
Ortega's commitment to diversifying the field can be shown through his roles as the founder of the Society of Multicultural Architects & Designers at Syracuse University and president of the Illinois chapter of the National Organization of Minority Architects (NOMA). Through his work with NOMA, he executed a strategy to harness Project Pipeline Initiative to support young architects from childhood to licensure exams. His improvements included changing the organizational structure, establishing more committees, raising funds to expand the initiative, establishing benchmarks in education, changing the curriculum, and implementing a mentoring system. Ortega draws on values taught by his parents, immigrants to the U.S. from the Dominican Republic, to pursue his architecture career while making time to support the underserved and encourage diversity.
---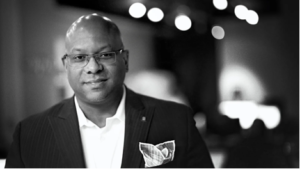 James Garrett Jr. is a visual artist and writer who was formally trained as an architect, allowing him to combine art and architecture to create dynamic spaces that foster diversity and give voice to underserved communities. Garrett spent most of his formative years in St. Paul, Minnesota during the post-industrial era which gave rise to hip-hop culture and graffiti writing. This inspired him to combine his passion for the city with art, and eventually led him to become a founding partner of St. Paul's 4RM+ULA, a full-service practice focused on transit design and transit-oriented development.
Garrett's vision for a more equitable future is exemplified in his work. He worked on the Great River Landing project in St. Paul, which provides single-room occupancy and efficiency apartments for adults who have become unemployed or homeless due to incarceration. Additionally, he led the transformation of Freedom Square, which turned a vacant lot into a vital public space that celebrates the culture of the community. Last year, he created the Base Pay Matrix, which maps compensation and career trajectory based on job descriptions and years of experience at his firm, aiming for transparency and equity among all employees.
Despite all of these accomplishments, Garrett's path to becoming an architect was anything but easy, with several teachers and professors telling him it was unlikely he would succeed. However, facing this adversity and overcoming it is what makes Garrett so dedicated to advocating for a more diverse profession. Currently, he serves as a mentor for young professionals in his firm, works to increase the number of registered architects of color through hiring and training, and serves as an adjunct professor at the University of Minnesota.
2018 NOMA AIA Young Architects Award Winners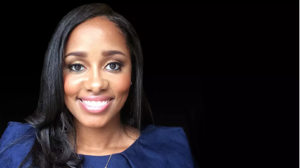 Pascale Sablan is only the 315th black female architect to receive licensure in the United States. Sablan serves as a voice for the issues facing women architects and architects of color. She is an articulate architect and mentor with a passion for design.
Sablan is a senior associate at New York City's S9 Architecture. Previously, she was an associate at New York's FXFOWLE Architects where she worked on commercial, cultural, and residential projects worldwide.
Her awards and honors are numerous, including the AIA New York/Center for Architecture Emerging Professional Award in 2014 and National Organization of Minority Architects (NOMA) member of the year in 2015. She was also the president of the New York Coalition of Black Architects, which was named NOMA Chapter of the Year and enjoyed a membership increase of more than 25 percent since her leadership.
Her involvement with NOMA has allowed her to develop programs to educate and empower minority architects, including her chapter's Project Pipeline, which introduces elementary school students to architecture, as well as offers financial assistance to one student and one recently licensed professional per year. Additionally, Sablan increased NOMA's collaboration with the AIA New York's Diversity and Inclusion Committee, which resulted in her curating an exhibit at the Center for Architecture entitled "Say It Loud: Distinguished Black Designers of NYCOBA|NOMA."
Sablan lectures regularly at colleges and universities such as Columbia University, Georgia Tech University, Pratt Institute, and Parsons School of Design. She is also involved with the ACE Mentor Program where she worked with students to design a school in Haiti after a devastating earthquake, which received a NOMA Prize for Excellence in Design (Unbuilt). 
---
2017 NOMA AIA Young Architects Award Recipient
Creative and resourceful, R. Corey Clayborne, AIA, has distinguished himself as a leader at all levels. Recognized widely for his advocacy for the profession, he has positioned himself as a strong role model for young professionals while strengthening the AIA through his enthusiasm and devotion.
Clayborne, a project manager at Wiley|Wilson's Richmond, Va., office, assumed a leadership role in the AIA in 2006 when he joined the AIA Blue Ridge Chapter's board of directors. He founded the Chapter's Young Architects Forum, which continues to thrive, and instituted hard hat tours, networking events, and a design competition that challenged participants to envision new environments in three distinct areas of the city of Roanoke. After his licensure and a significant promotion sent him to Virginia's capital, he joined AIA Richmond's board of directors and its YAF committee. His events, such as Bowling with Bosses, paired the Chapter's emerging professionals with more experienced architects in an effort to foster mentorships.
Simultaneous with his service at the local level, Clayborne has held executive positions at the state and national levels. He represented Virginia and West Virginia as the states' young architects regional director, and has been AIA Virginia's vice president of government advocacy and vice president of professional excellence. In those roles, Clayborne envisioned the innovative Dime-a-Day campaign to raise funds for the Chapter's political action committee and further enhanced Architecture Exchange East, AIA Virginia's multiday continuing education event.
Helping to shape the future of the profession, Clayborne's work on multiple NCARB committees has had immediate impact on the Architectural Experience Program and the National Architectural Accrediting Board standards. He steered the Intern Think Tank to such success as its inaugural chair in 2013 that NCARB's board has continued to fund the idea-generating vehicle annually.
Clayborne's leadership qualities have been recognized outside of the profession as well. In 2015 he was selected by Governor Terry McAuliffe to serve a four-year term on Virginia's Board for Architects, Professional Engineers, Land Surveyors, Certified Interior Designers, and Landscape Architects. The youngest-ever appointee to the board, Clayborne was tapped by colleagues to chair its Architects Section. Last year the Charlottesville City Council appointed Clayborne to the city's Planning Commission and to serve as its representative to the city's Board of Architecture Review.
To give back to his community, Clayborne invests a significant portion of his time in organizations such as Computers4Kids, 100 Black Men of Central Virginia, and the First Baptist Church, where he and his wife lead a marriage ministry.
A true citizen-architect, Clayborne is deeply committed to the advancement of architecture. The profession has benefited immensely from his selfless service, and his contributions will no doubt continue to affect it positively.
With a keen interest in serving the less served, Chris-Annmarie Spencer, AIA, brings the spirit of resourcefulness she experienced growing up in Jamaica to her practice. A talented Chicago architect, Spencer's focus on creative design is making a broad social impact.
The recipient of AIA Chicago's 2015 Young Architect Award, Spencer is a project architect at Wheeler Kearns Architects, where she's led countless nonprofits through the design process and brought into existence schools, design studios, and residences, often through sheer will and hard work.
At the Alice B. Rapoport Center for Education and Engagement, Spencer transformed 10,000 square feet of vacant office space on the second floor of Chicago's Goodman Theatre building into two rehearsal labs, support spaces, and a lobby, expanding the theater's community engagement and outreach programming by 30 percent. A second phase will see the addition of two STEM labs and an audition studio. The new space also allows the theater to increase enrollment in its teacher training program and host intergenerational offerings for lifelong learners.
Spencer's work with Inspiration Kitchens, a nonprofit addressing the food desert issues facing the city's East Garfield Park community, received nine design awards, including the prestigious Gold Medal Rudy Bruner Award for Urban Excellence in 2013. For this triple-bottom-line project, Spencer adaptively reused a 1906 single-story building to create a 7,800-square-foot facility containing an 80-seat restaurant serving subsidized meals to working-poor families and market-rate meals to the general public. It also boasts a combination service, catering, and training kitchen to accommodate a 13-week food-service training program for 100 people annually. A sizable garden surrounds the facility, providing fresh herbs and vegetables as well as educational opportunities for students and the community. In its first year of operation, 12,000 meals were served, exceeding the set goal by 80 percent.
Spencer's work is not limited to the South and West sides of Chicago. While designing residences in the city's wealthy Gold Coast neighborhood, she struggled with whether or not it would be possible to practice in such dissimilar contexts. Choosing to view the experiences as symbiotic, Spencer embraces elements of both to create architecture that embodies caring and respect for people and place. Her work on high-end residences has afforded her opportunities to research lighting and finishes, which impacts her work for nonprofits and educational institutions.
With thoughtful designs that deliver architecture to people in all walks of life, Spencer demonstrates the need for community-based work in mainstream practice. Facing challenges with a quick wit and sense of humor only add to her authenticity as an architect.
---