In partnership with the AIA Large Firm Roundtable (LFRT), the National Organization of Minority Architects (NOMA) is proud to announce the fourth cohort of the NOMA Foundation Fellowship. Cohort 4 will be an 8-week internship that will match students and recent graduates with top architecture firms across the country. Students from all schools may apply.
Fellowship Details
Dates: June 6 – July 29 (8 weeks)
Type: On-site Internship (Virtual positions may be offered at the discretion of host firms but are not guaranteed)
Compensation: $22/hour salary ($7,040 total), $1,000 Travel Assistance/Relocation Stipend, $1,000 Bonus Licensure Stipend upon achieving licensure within 5 years of completing the fellowship
Eligibility
Applicants must be (a) currently enrolled in their final 2 years of a 4-year undergraduate program, (b) currently enrolled in their final 3 years of 5-year undergraduate program, or (c) currently enrolled as a graduate student in an M.Arch program. Students graduating at the end of the Spring 2022 semester are highly encouraged to apply. Students from both NAAB-accredited and non-accredited architecture programs are eligible. Students attending one of the seven NAAB-accredited Historically Black Colleges and Universities are highly encouraged to apply. All applicants must be current paid members of NOMA by April 1, 2022; non-members will not be considered.
International Students: All students must be eligible to work in the United States for the entire fellowship period. It is the applicant's responsibility to apply for optional practical training (OPT) in accordance with U.S. Citizenship and Immigration Services (USCIS) and to notify NOMA if they are unable to meet this requirement. For the purposes of this application, the employer is the National Organization of Minority Architects. Fellows must provide their Employment Authorization Document (EAD) prior to starting employment. Failure to show proof of OPT approval may result in a delayed start date or forfeiture of the fellowship. Refer to the USCIS website for more information (https://www.uscis.gov/working-in-the-united-states/students-and-exchange-visitors/optional-practical-training-opt-for-f-1-students).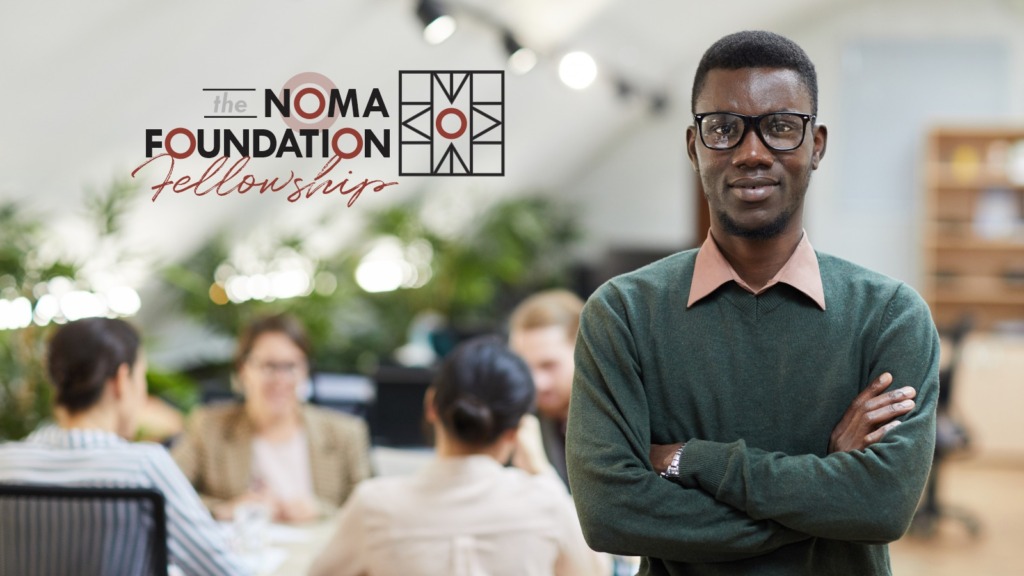 Application Process
A complete application will include:
Unofficial transcript
Portfolio of work (15 MB max.)
Resume
One (1) Letter of Recommendation
Cover letter addressed to NOMA stating your interest in being a fellow
.
Licensure Support
Fellows who complete the requirements for licensure (education, experience, examination) within 5 years of completing the fellowship will be eligible to receive an additional $1,000 stipend. Fellows must contact NOMA directly to claim their stipend.
---
Information about COVID-19
Due to the unpredictability of COVID-19 and its impact on travel and relocation, the NOMA Foundation Fellowship will accommodate both Virtual and On-site internships for the 2022 program at the discretion of host firms. NOMA is not responsible for any exposure to COVID-19 as a result of in-person fellowship experiences. Firms and selected Fellows should use their best judgment when considering an on-site internship.
---
Information for Firms
---
We are no longer accepting Host Firm applications for the 2022 fellowship. Please complete this form to be added to our mailing list and stay up to date on future NFF programming.