NOMA's Response to the Pandemic: Staying ALL In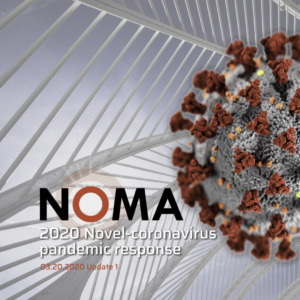 Dear NOMA Family, my thoughts and prayers are with you all as we continue to adjust to a new way of life in the midst of this pandemic. Of greatest importance to us at this point is your health and well being. Please continue to take all of the necessary precautions to stay safe. Thank you in advance for doing your part to flatten the curve by Staying ALL In and sheltering in place as our healthcare leaders gain a hold on COVID-19. While you Stay ALL In, NOMA has compiled some ideas and resources that we'd like to share in an effort to help you productively weather these uncertain times and remain focused on your goals. Remember, we will get through this, so stay positive.
Access
For our members who are not yet licensed, we are encouraging you to consider using this time to begin or continue your study routines so that you'll be ready to pass your exams with flying colors when we emerge out of this time of crisis. Use the coming weeks to compile and review study materials, assemble study groups and plan a strategy to complete your licensure process. Don't forget to log your hours with NCARB if you haven't done so in a while. For more information on how to approach licensure while navigating the pandemic, please visit NCARB's website.
Leadership
For many of our members who own firms, this is an especially troubling time. We want you to know that NOMA is committed to doing whatever we can to support your efforts to keep your business going. To that end, we would like to encourage you to consider applying for assistance with the Small Business Association (SBA), which is offering low-interest federal disaster loans for which your firm may qualify as a result of COVID-19's economic impact. Please visit the SBA website for more information.
Legacy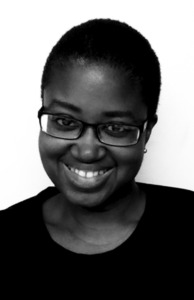 A major part of what NOMA endeavors to do in order to support our members and their legacy is to celebrate those who are making great strides in their work. This week, we'd like to come together virtually to screen ROOM, a film by NOMA member, Aisha Densmore-Bey. For more information, visit her website: https://www.aishadb.com/filter/film/ROOM
As a community, we plan to host NOMA Movie Night this Saturday, March 28th at 8pm EST. All the details will be at https://Facebook.com/AllinforNOMA
Thank you all for taking the time to read these updates. If you have any questions or concerns that NOMA may be able to help you address, please feel free to reach out to us via text at: 202.552.0718
I hope and pray for your safety and well-being, now and always. Please take good care of yourselves as well as those around you.
ALL the best,
Kim
Kimberly Dowdell
2019-2020 NOMA National President
president@noma.net
www.noma.net