50 Years – The Founders
In celebrating our legends and echoing the NOMA core value of Legacy, the Historian Committee is proud to introduce you to our NOMA hero's the NOMA Founders, William M. Brown Jr., Leroy M. Campbell, Wendell Campbell, John S. Chase, James C. Dodd, Kenneth G. Groggs, Nelson Harris, Jeh V. Johnson, E.H. McDowell, Robert J. Nash, Harold Williams, & Robert Wilson.

As we look forward to our NOMA 50th Anniversary in 2021 to be celebrated in Detroit, Michigan, we will be elevating the identities and contributions of our founders each month.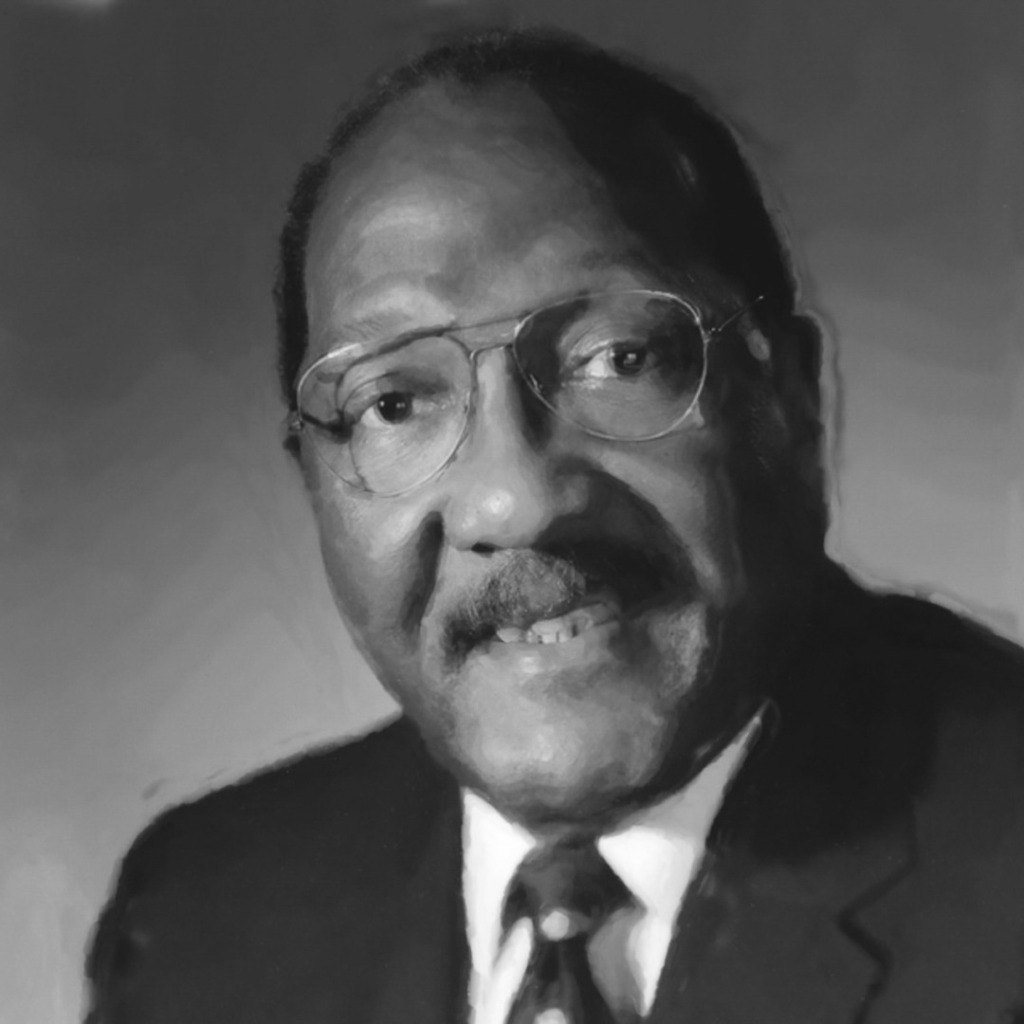 William M. Brown, Jr.
William M. Brown Jr. was born and raised in the City of Newark, NJ. He attended elementary Newark Public Schools, South Street School, and Franklin Ave Schools before attending Barringer High School where he played football and won a City Championship. Bill, as he was affectionately called went right into the Navy during his senior year of high school before his graduation in 1943. He served in the United States Naval Reserve from 1943 to 1946 serving as a Quartermaster Second Class on a patrol boat in the Pacific Ocean. Bill then enrolled in Howard University in the School of Architecture in 1947 first finding mechanical drafting too rigid but liked how much using his imagination could be utilized in Architecture. Bill graduated from Howard University in 1952, with a Bachelor of Architecture/Construction degree. While in college Bill also played varsity football as an offensive tackle, earning the nickname "Tackle Brown" and had the Green Bay Packers scouting him before he broke his leg. After graduating from Howard University, Bill ventured into the field of Architecture in earnest by working for several architectural firms with primarily Frank Grad and Sons of Newark, NJ for twelve years. In 1953, Bill married Wilhelmina Dorsey- Brown and from this union, they had three children, William M. Brown III, Leslie M. Brown – Joyner, and Lisa A. Brown – Freeman.
After "moonlighting" working day and night, Frank Grad during the day and other architectural firms at night trying to earn extra money to provide for our family, he and his friend, Reginald C. Hale, a Howard University School of Architecture alum as well joined forces an opened up the first African- American architectural firm in the City of Newark, NJ, Brown and Hale Architects in 1962. The two partners became a strong, respectable, and talented minority architectural team with Hale taking the design lead and Brown writing the specifications and doing most of the field supervision work. It was their blend of talents that led to their success. In addition, besides being the trailblazers that they were, they also trained and planted the seeds of future minority Architects who were able to venture off and establish their architectural careers.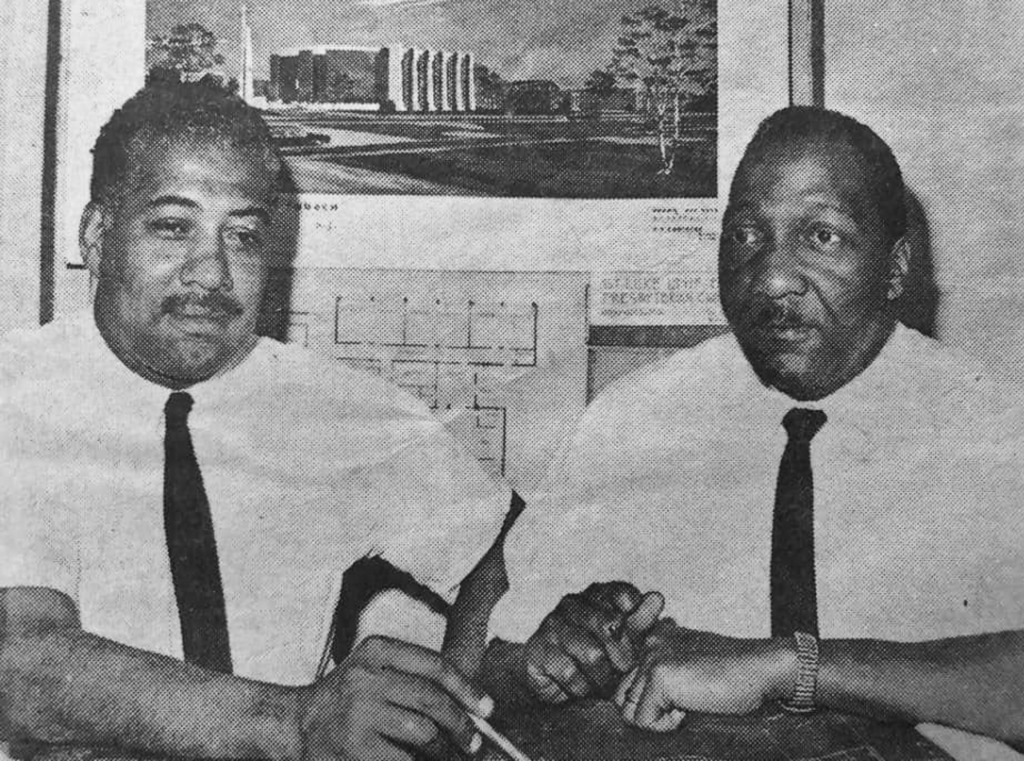 Brown and Hale Architects designed many projects within the State of NJ, Thirteenth Ave School, Raphael Hernandez School, Bethany Baptist Church, St. Luke AME Church, Newark Public Health Services Building, Clinton Arms a 73 unit townhouse project and Bethel AME Church of Morristown, NJ (designed and built in the early 1970s) just to mention a few.
Both men William M. Brown Jr. and Reginald C. Hale served the community with pride and distinction.
William M. Brown Jr. was the first African- American President of the Newark and Suburban Architects in 1973 and of the American Institute of Architects in the State of NJ in 1986, one of the founding members of NOMA (National Organization of Minority Architects) in 1971, a member of the Construction Specification Institute, (a Certified Construction Specifier), Trustee of the North Jersey County Blood Bank (Trustee, Secretary, Treasurer), Essex County Boy Scouts of America (Past District Chairman, Weequahic/Clinton Hill District, a Silver Beaver Award recipient), Lifetime NAACP Member of the Newark Chapter, Mt. Zion Baptist Church, Newark, NJ member and Trustee Board Chairman in 1975, appointed by NJ Governors, NJ Uniform Construction Code Advisory Board and New Jersey Institute of Technology Board of Trustees.
In conclusion, William M. Brown Jr. AIA, NOMA was an Architect who designed a pragmatic approach to life and Architecture. Bill was a devoted, tireless work as a family man and as an Architect who enjoyed seeing his buildings well used and not abused, solving design issues, welcoming the challenges of designing various building types, giving his best effort in satisfying the clients he served, and serving as a leader in improvements of the profession and the development of young Architects.
Please look for our next feature on the first Monday in December elevating and celebrating Leroy M. Campbell of Washington, D.C.