50 Years – The Founders
In celebrating our legends and echoing the NOMA core value of Legacy, the Historian Committee is proud to introduce you to our NOMA hero's the NOMA Founders, William M. Brown Jr., Leroy M. Campbell, Wendell Campbell, John S. Chase, James C. Dodd, Kenneth G. Groggs, Nelson Harris, Jeh V. Johnson, E.H. McDowell, Robert J. Nash, Harold Williams, & Robert Wilson.

As we look forward to our NOMA 50th Anniversary in 2021 to be celebrated in Detroit, Michigan, we will be elevating the identities and contributions of our founders each month.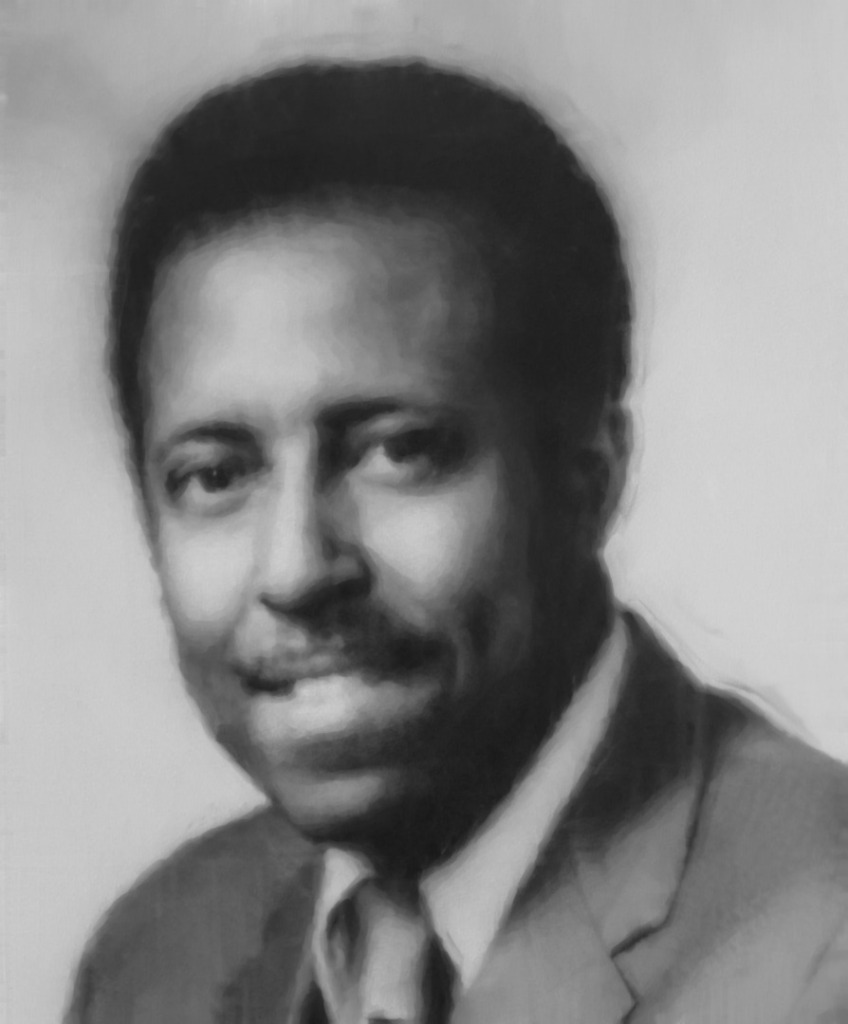 Leroy M. Campbell
Leroy Campbell, AIA NOMA was born on July 5, 1927, in New York City. After graduating from Rock Castle High School in Virginia, he attended the school of Architecture at Howard University from which he graduated in 1951.
After working with several firms in the Washington DC area. Leroy met John D. Sulton, his future partner, while working with Hillard Robinson, FAIA. In 1964, Leroy and John formed the successful firm of Sulton Campbell & Associates, Chartered. Their firm was once one of the largest firms in the area with offices in Washington, D.C. and Baltimore, Maryland. Although his experience was wide-ranging, most of Campbell's work consisted of large scale housing developments. Institutional architecture, transportation projects and medical facilities.
To know Leroy Campbell was to know a humble man whose usual demeanor was disarming because he was a tough-minded achiever who got people to believe in him as well as themselves. His tenacity and dedication made him a leader in the roles of businessman/practitioner, educator, innovator, leader in the quest for recognition of black practitioners; and servant of the community.
Two aspects of Mr. Campbell's career are the principal reasons for this citation. They are: 1) his personal involvement in bringing the fruits of the architectural profession within the reach of aspiring minority students; and 2) his work as a practitioner in helping the poor and underprivileged benefit from technical advances in architecture and from the extra care he devoted to user needs analyses.
Leroy believed that "each generation has an obligation to the following generation." So, he was a member and Past President of the National Technical Association, a group of minority professionals in engineering and the physical sciences. He also was a member of the Commission on the School of Architecture and Planning at Howard University. Campbell worked to obtain accreditation for six predominately black colleges in addition to Howard. Three obtained accreditations. Many times, when Leroy traveled to lecture at predominately black schools of architecture in locations like Baton Rouge, Louisiana, he did not accept the honorariums.
Since he believed that architects cannot think only of building…. We must communicate with people if we are to be effective as architects," many of the projects built by SCA were a direct result of Leroy's tireless efforts to work with and help community groups develop their own neighborhoods. He was a member of the AIA Housing Committee; a member of the Board of Directors for the Metropolitan Washington planning and Housing Association; and a member of the Board of the Washington Planning Workshop (a CDC).
When Leroy passed, after a brief illness, on August 28, 1977 he was still happily married to June Peters Campbell, his wife of twenty-five years. His passing leaves a tremendous emotional void for his friends and colleagues but his living remains an inspiration to all of us.
A complete list of accomplishments of this dedicated and compassionate man follows:
Chairman, AIA National Resolution Committee
Trustee, AIA Foundation
Member, AIA National Housing Committee
Member AIA
Past President & Charter Member, NOMA
Past President and Member, National Technical Association
Member, D.C. Council for Black Architects
Member, Board of Directors for Metropolitan Washington Planning & Housing Association
Member, Board of Director, Washington Planning Workshop (CDC)
Member, Commission of the School of Architecture & Planning, Howard University.
First Lieutenant, U.S. Air Force Reserve 1949-1954
Past Chapter Vice President, Alpha Phi Alpha Fraternity.
Please look for our next feature on the first Monday in January elevating and celebrating Wendell Campbell of Illinois.