50 Years – The Founders
In celebrating our legends and echoing the NOMA core value of Legacy, the Historian Committee is proud to introduce you to our NOMA hero's the NOMA Founders, William M. Brown Jr., Leroy M. Campbell, Wendell Campbell, John S. Chase, James C. Dodd, Kenneth G. Groggs, Nelson Harris, Jeh V. Johnson, E.H. McDowell, Robert J. Nash, Harold Williams, & Robert Wilson.

As we look forward to our NOMA 50th Anniversary in 2021 to be celebrated in Detroit, Michigan, we will be elevating the identities and contributions of our founders each month.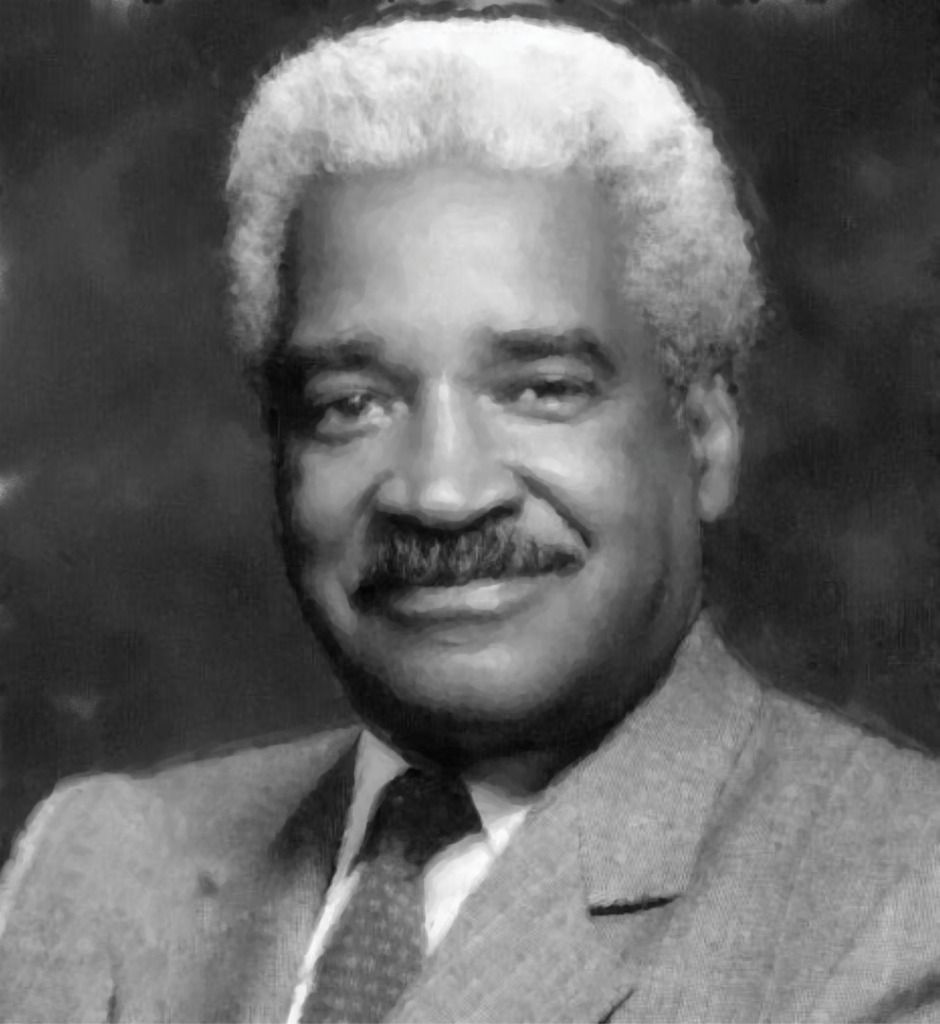 Wendell Campbell
Wendell Campbell, nationally recognized architect and urban planner, passed away peacefully Wednesday, July 9, 2008. Mr. Campbell was 81 years old.

Born on April 27, 1927 Mr. Campbell grew up in East Chicago, IN the fourth of six children. He was often called to work alongside his father, a carpenter, who demanded perfection in every project. Upon graduation from high school in 1945 as a National Honor Society Scholar, he was sent to Japan during WWII where he served as Master Sergeant of a combat engineer regiment that designed roads and bridges. Following fourteen months of service Mr. Campbell was honorably discharged and he returned home to study architecture. Mr. Campbell was the recipient of several scholarships and he graduated from the Illinois Institute of Technology in 1957 with a B.A. in Architecture and City Planning.

Known for his quiet, tenacious will and unwavering vision, Mr. Campbell was instrumental in diversifying the canvas of professionals practicing architecture in the United States. Mr. Campbell began his architectural career in 1956 working as both an architect and urban planner before launching his own firm, Wendell Campbell Associates (WCA), in 1966. Wendell Campbell Associates , which was later named Campbell and Macsai (1971-1975) and re-named Campbell Tiu Campbell (in recognition of partners Domingo Tiu and Campbell's daughter Susan's contributions to the firm) was an incubator of architectural talent, an office that brought young professionals and veterans from myriad ethnic backgrounds together to produce 40 years of award winning residential and commercial design. Over the course of his venerable career, Mr. Campbell oversaw hundreds of design and planning projects including: The McCormick Place Expansion, DuSable Museum of African American History, the New Bronzeville Military Academy, Metcalf Federal Building, Trinity United Church, restoration of the Michigan Avenue Draw Bridge and residential plans for U.S. embassies in Saudi Arabia and Gabon, and redevelopment plans for such cities as New Orleans, Las Vegas, Detroit, Chicago, Gary and Milwaukee.
Faced with a business climate that largely excluded substantive minority participation in private and public projects, Mr. Campbell worked ingenuously to both raise the profile of minority architects within the industry and create greater educational and economic opportunities for minority design firms around the country. In 1971 Campbell was a founder and the first president of the National Organization of Minority Architects (NOMA). He was awarded the prestigious Whitney Young Medal of Honor by the American Institute of Architects (AIA) in 1972 for his "significant contribution to the social responsibility of the architectural profession" and designated as a fellow of the AIA in 1979.
Please look for our next feature on the first Monday in February elevating and celebrating John S. Chase of Maryland.