50 Years – The Founders
In celebrating our legends and echoing the NOMA core value of Legacy, the Historian Committee is proud to introduce you to our NOMA hero's the NOMA Founders, William M. Brown Jr., Leroy M. Campbell, Wendell Campbell, John S. Chase, James C. Dodd, Kenneth G. Groggs, Nelson Harris, Jeh V. Johnson, E.H. McDowell, Robert J. Nash, Harold Williams, & Robert Wilson.

As we look forward to our NOMA 50th Anniversary in 2021 to be celebrated in Detroit, Michigan, we will be elevating the identities and contributions of our founders each month.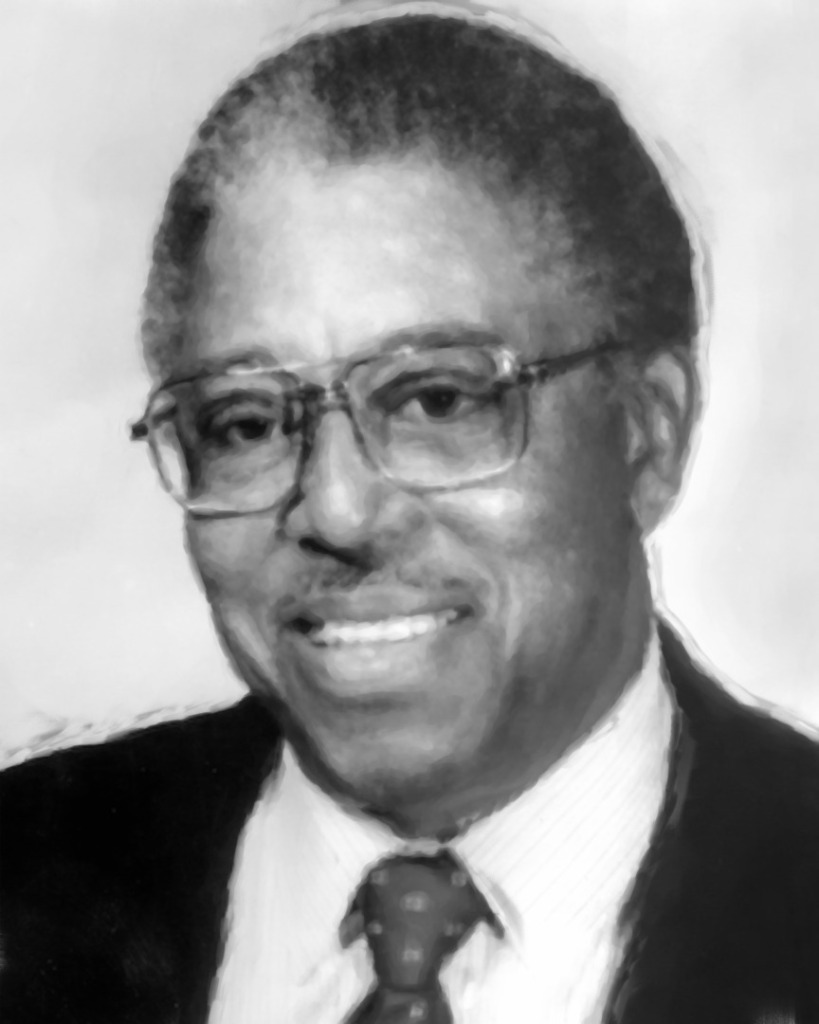 John S. Chase
John Saunders Chase was born on January 23, 1925, in Annapolis, Maryland. He attended Hampton University, earning a Bachelor of Science in Architecture degree from Hampton University in 1948. Hampton's job placement program led Chase to Austin, Texas, where he worked as a draftsman and contractor, and where he met and married Drucie Rucker Chase, whom he referred to as "the wind beneath his sails." On June 7, 1950, at the University of Texas in Austin, John Saunders Chase became the first African American to enroll at a major university in the South. He went on to become the first African American graduate of the University of Texas. Mr. Chase had to submit an appeal to the State of Texas to sit for his licensing exam without the required apprenticeship hours because no one would hire a black man to work in an architecture firm in the south in the 1950's.
Mr. Chase went on to establish his own practice in Houston while working at Texas Southern University. On the weekends, John and Drucie Chase would pack up their two young sons and travel around the state, attending church services and meeting people. The two would work as a team, making friends and building relationships that would eventually lead to projects that would help to build John Chase's practice. Projects designed by Chase's firm include: the George R. Brown Convention Center, the Washington Technical Institute, Links, Inc., National Headquarters, Delta Sigma Theta National Headquarters, the Harris County Astrodome Renovation, the Thurgood Marshall School of Law, and the Martin Luther King, Jr. School of Humanities at Texas Southern University. Chase was later awarded a commission to design the United States Embassy in Tunis, Tunisia; a fifty-million-dollar complex.
John Chase was the first African American licensed to practice architecture in the state of Texas, and later was the first African American to be admitted to the Texas Society of Architects, and the Houston Chapter of the American Institute of Architects (AIA). Chase was also the first African-American Architect from the State of Texas to be elevated to the AIA College of Fellows in 1977. When President Jimmy Carter selected him in 1980, Chase became the first African American to serve on the United States Commission on Fine Arts. Mr. John Chase went on to his final rest March 29, 2012, and Mrs. Drucie Chase recently departed this life on Tuesday, January 19, 2021, both to reunite with their eldest son, John Saunders Chase Jr.